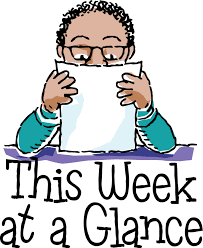 Welcome to October.  This week ends with the Thanksgiving long weekend.  We are thankful for the support of the Henry Janzen School Community.  
Monday, Day 5 (K-B)
Janzen

Orange Shirt Day

- Every Child Matters
Grade 1/2 class visit to Wascana Marsh
Terry Fox pledge forms are due
Noon-hour Football League Game 6 - Tigers VS Panthers
Tuesday, Day 1 (K-A)
Band Sectionals - Grade 6-8
Boys AM Volleyball Practice
Girls PM Volleyball Practice
JLT meeting at noon
Wednesday, Day 2 (K-B)
Boys Volleyball home game
City Finals Cross Country Running Race
SCC Subway lunch day
Noon-hour Football League Sr. Playoff Game 1 (Teams TBA)
Thursday, Day 3 (K-A)
Boys AM Volleyball Practice
Girls Volleyball Practice at noon
Girls Volleyball Home Game 
Full band Grade 6-8
Friday
PD day - no school for students
Have a wonderful Thanksgiving weekend.