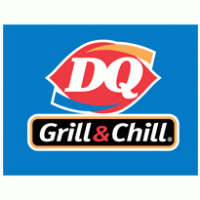 Henry Janzen SCC Fundraising Campaign  2017
This year the SCC will be focusing on replacing science equipment for the school with the proceeds of our fundraising.
In addition, we will continue to support:
*RAZ kids accounts
*EYES Workshops
*Classroom supplies
*Teacher Appreciation Week
*SCC Dance/Movie Night
*Funding referees/Track and Field
*Purchasing parting gifts for retiring/departing teachers/school staff
*Donations to:  Grade 8 farewell, Windups (Junior Leadership Team - JLT, Safety Patrol, Band, Conflict Managers), Special events such as magician, JLT Leadership Conference, etc.
During the month of October we will be selling DQ Cakes, with the proceeds going to the Henry Janzen SCC.
Purchase a 10-inch DQ Cake for $25 and the SCC will receive $10.00 from your purchase.  In addition, when you purchase a Cake, you will have the option to purchase a regular Blizzard for $5.00, with the full proceeds from the Blizzard sale going to the SCC.
Note:  One Blizzard offer per cake purchased.  You will receive a certificate for the cake/Blizzard that can be redeemed at Normanview, Sask Drive/Elphinstone or Rochdale DQ locations.  There is no expiry date on the gift certificates.