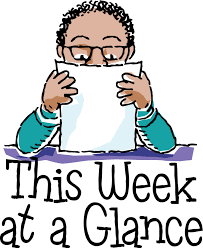 Thanks you to all the families who attended conferences this past week. It is so valuable to have this contact time to update, celebrate and plan ahead and this will set the expectations for the last half of this reporting period. We look forward to meeting with families this coming week as well
Thank you to everyone who support the book fair. We are excited to hear about the books you have read and add new books to the school library.
Good luck to our boys and girls volleyball teams in the playoffs.  Go Jaguars! 
Week at a Glance:
Monday, Day 2 (K – B)
JLT "Pie a Teacher" fundraiser for Telemiracle begins. ($.25/ballot)
Jr. Intramurals: Lions vs Panthers
Boys Volleyball playoff game at Perry
Girls Volleyball practice PM
Tuesday, Day 3 (K – A)
Girls Volleyball home playoff game vs Milliken
Grade 3, 3/4 & 4 at Agribition
Grade 6/7, 7 & 8 at Shrek, The Musical at Knoll (AM)
Full band cancelled due to Musical at Knoll
Wednesday, Day 4 (K – B)
ACT Retreat – (10 JLT Members and Mrs. Exelby)
Jr. Intramurals Leopards vs Tigers
Thursday, Day 5 (K – A)
Grade 1A at Agribition
Sr. Intramurals: Leopards vs Tigers
Friday, Day 1 (K – A)
Grade 6 – 8 Band Sectionals
Sr. Intramurals Panthers vs Leopards
SCC lunch orders due at www.healthyhunger.ca
Have a great week!