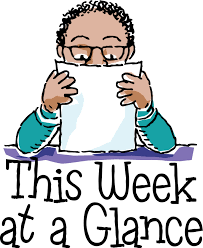 Thank you for your generous Santa Store donations they will help make the season merry and bright for many families in Regina. This week the JLT will be selling candy canes for $1.00/each. All money raised will go to support Ronald McDonald House Charities.
Week at a Glance:
Monday, Day 1 (K – A)
Band Sectionals (last one for 2017)
JLT Candy Cane Sales start and go all week. $1.00 per candy cane.
Choir Practice 12:15
Tuesday, Day 2 (K – B)
Grade 7 and Blue Band Concert at Knoll
JLT Meeting at noon
Wednesday, Day 3 (K –A)
Choir Practice 12:30
Full Band for Green and Grade 8 Band only
Green Band and Grade 8 Band Concert at Knoll
SCC Pizza Lunch
Thursday, Day 4 (K – B)
Friday, Day 5, (K – B)
Have a great second last week of the 2017 school year.