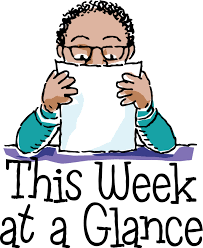 Welcome to the last week of 2017 School year!
'Tis the time for Christmas Concerts, Caroling, classroom celebrations and swimming!
Thank you to everyone who supported the JLT candy cane sales.
Week at a Glance:
Monday, Day 1 (K – A)
Boys Basketball practice 7:15 AM
Choir Practice at noon
Band cancelled this week, will resume Monday, January 8th.
Swimming Gr 3/4, 4, 5 at Lawson PM
Tuesday, Day 2, (K- B)
Wednesday, Day 3 (K – A)
Full band cancelled
Christmas Concert performances: Matinee 1:00; Evening 6:30 (Sr. Choir, Mrs. Sakatch Gr 1&2, Mr. Nye Gr 3, Mr. Young K, Mrs. Puryk Gr 4) 7:30 (Sr. Choir, Mrs. Hutton Gr 2, Mrs. Tait Gr 1, Mr. Stock Gr 3&4, Mr. Endicott 2&3, Mrs. Derkatch/Excelby/Smith Gr 5)
Thursday, Day 4 (K – B)
Friday, Day 5 (K – B)
JLT Pajama Day
Student caroling in gym AM
JLT Integration group activities after AM recess
Language Lab in Room 7&8 12:45 – 2:15
2:30 dismissal
School resumes Monday, January 8, 2018.
Wishing you a great week, a special Christmas holiday in the company of family and friends and a happy New Year filled with memorable moments.
Merry Christmas.