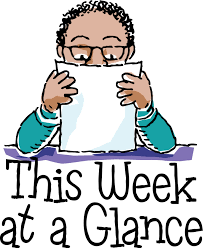 We would like to extend a warm Janzen welcome to Ms. Paluck who will be joining us in the grade 5/6 classroom.
Thank you to the SCC for sponsoring the family movie night.
Here is what is happening this week in your Week at a Glance:
Monday, Day 2 (K – B)
Tuesday, Day 3 (K – A)
Grade 5/6 A&B @ Science Center
Full Band
JLT Meeting at noon
Wednesday, Day 4, (K – B)
CREATE Artist visiting Gr 5, and 5/6 A&B
Gr 6/7 Orienteering AM
SCC Meeting 6:30 in the library. Babysitting is provided.
Singles Badminton match Vs Massey @ Campbell Gym
Treaty 4 Flag raising ceremony postponed till May
Thursday, Day 5 (K – A)
Doubles Badminton match Vs Laval @ Janzen
Grade 8 Farewell Photo day
Friday, Day 1 (K – A)
Band Sectionals
JLT 80s Spirit Day
Gym booked for Cricket presentations
SCC Pizza Hut lunch order due at www.healthyhunger.ca
Have a great week.