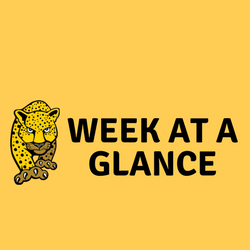 Welcome to the last full week of April!  It looks like spring is here!  
Week at a Glance:
Monday, Day 2 (K – B)
Gr 5 Outdoor Ed Presentation AM
Tuesday, Day 3 (K – A)
Kindergarten Open House 6:30 – 7:30
JLT Meeting Noon
Full Band
GSA Meeting 10:30
Wednesday, Day 4 (K – B)
Pizza Hut Lunch
Administrative Professional Day – Thank you Mrs. Belton for you do for the Henry Janzen community!
Grade 8 @ Stepping Stones Career Fair 9:00 – 1:00
Singles Badminton match at Janzen Vs Harvest City
Thursday, Day 5 (K – B)
Assembly 1:00
Yearbook Orders go home – watch for yours!
Grade 8 Band performance in the gym at 10:45 followed by trip to Saskatoon
Doubles Badminton match at Janzen Vs Ford
Sport Stacking Tournament at Sheldon
GSA Meeting 10:30
Friday, Day 1 (K – A)
Band Sectionals Cancelled, Grade 8 Band Trip
SCC Dance 6:30 – 8:30
Grade 3/4 and 4 Science Center Trip
Have a great week!