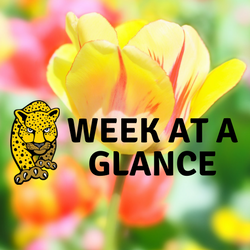 Greetings,
Here is what is up this week, which only has 4 days with kids…as does the next week…and the time keeps flying by!
Week at a Glance:
Monday, Day 2 (K – B)
Badminton Doubles Janzen Playoffs at 7:45 AM
Tuesday, Day 3 (K – A)
Badminton Singles Janzen Playoffs at 7:45 AM
JLT Meeting at noon
Full Band
Elementary Jazz Band Concert at Knoll at 7:00PM
Wednesday, Day 4 (K – B)
Gr 3/4 trip to Dirt Hills
Gr 7 Band trip to Yorkton
Kindergarten Parent Meeting 4:40 – 5:30 in the library
SCC Meeting 6:30 in the library – child care is provided.
Gr 8 @ Campus Regina mornings for 10 days for PAA
Singles Badminton match Rosemont at Janzen
Thursday, Day 5 (K – A)
Doubles Badminton match Harvest City at Janzen
Gr.1 at Royal Sask. Museum
Gr. 5/6 A & B Gambling Awareness presentation
Gr 7 Band at Yorkton
Friday
PD Day – No Classes for students. Have a great long weekend.