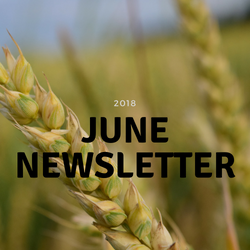 Greetings!
It is hard to believe that June is already here and that the 2017-2018 school year will soon be coming to an end. It feels like just yesterday we were welcoming students to their classrooms at the backpack drop off in preparation for the year to come. This month will be busy completing final assessments along with a variety of year end activities. We will be extending learning opportunities to the outdoors with Play Day, Track and Field, Swimming and a variety of Outdoor Education Trips. We also welcomed our new Kindergarten students that will be starting in the fall and will be recognizing our Senior Students who will be departing to high school.
The Janzen Learning Team is very grateful for the support of our school community. We truly appreciate the time given by volunteers working with students in the school, coming on field trips, driving to events, supporting our school activities, and being there to support your child's learning at home. Your efforts make a big difference and make our school stronger and better.
On behalf of the entire school we would like to thank you for an amazing and rewarding school year and we are looking forward to a wonderful June to wrap up our year.
Mr. Pat Corbin                          Ms. Angela Hutton                                            Mrs. Kimberly Belton
Principal                                   Vice Principal /Teacher-Librarian                     Administrative Assistant
Read the full newsletter here!