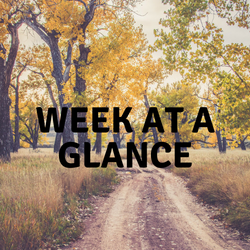 We had a good start to the school year.  When a community comes together we are all stronger.  Counsellors will continue to be available if your child requires support. 
WEEK AT A GLANCE SEPT 10th -14th   
Monday, September 10th
Canteen is open at lunch- Canteen helpers-Carter, Cohen, James

Milk sales begin today

Girls Volleyball tryouts 3:45pm
Tuesday, September 11th
Boys Volleyball tryout 7:30am

Girls Volleyball tryouts 3:45pm
Wednesday, September 12th
SCC Subway lunch

Boys Volleyball tryouts 7:30am

 
Thursday, September 13th
Friday, September 14th
Outdoor Ed Trip grade 7/8s- Ms.Yasinowski's class
Have a great week !