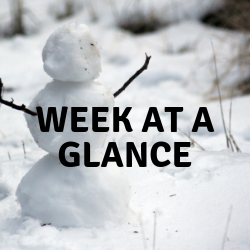 Thank you to our volleyball players and coaches for an excellent season. 
This week we will be collecting Santa Store Donations for a local Community School.   
DAY 1 Monday, November 26th      
DAY 2 Tuesday, November 27th
DAY 3 Wednesday, November 28th
Day 4 Thursday, November 29th
Cst. Black (SRO) Presentation to Grade 4 Mr. Stock's Class - 1 p.m.

Volleyball staff vs Student game 2:37-3:37- Classes invited to attend
Day 5 Friday, November 30th
Grade 6 immunizations in EAL ROOM

Mrs. Bailey and Mrs. Galbraith to the Science Centre

Deadline for ordering SCC Pizza 73 at www.healthyhunger.ca
Have a great week.