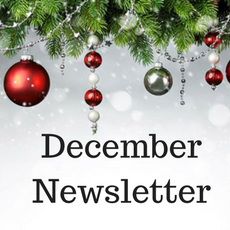 SEASON'S GREETINGS
We continue to be amazed and humbled by the participation rates and support of our school in the three way conferences. The cooperation and collaboration of Students, Family and School are critical for success and we truly appreciate your commitment to your children's learning.
December is off to a snowy start but the school is warm with a flurry of activities. JLT will soon begin their candy cane sales, Santa collection, a dance, and spirit days to wrap up 2018. Along with our regular learning program, planning and practicing for the Winter Concert is well underway from Kindergarten to Grade 5/6. To accommodate safe seating and fire regulations, this year we will be continuing with half the students performing followed by an intermission to allow parents whose children have performed to leave while others enter for the second performance.
We look forward to another great month of learning and wish you a safe and enjoyable holiday season in the company of family and friends and best wishes for 2018.
Happy Holiday!
Ms. Karla Howat                 Ms. Angela Hutton                                    Mrs. Kimberly Belton
Principal                              Vice Principal / Librarian                      Administrative Assistant