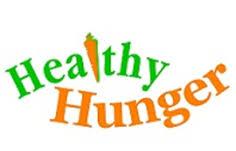 Healthy Hunger Updates- CHANGES!!
  Unfortunately, as of December 9th, 2019 Pizza 73 will be closing its doors in Regina. Healthy Hunger is in the process of refunding families for any orders already paid for after December 9th. The SCC is currently looking for another pizza establishment to provide lunches in the new year. We will keep you posted! Any questions please contact a member of the SCC.
Just a reminder if your child is sick or away from school on the day of a Healthy Hunger lunch it is the responsibility of the parent to make arrangements to pick up any pre ordered lunches. The school does not have the capacity to refrigerate uneaten food, so unfortunately if the student's lunch is not picked up on the day of delivery it will be discarded with no refund. Sorry for the inconvenience. 
 All orders are done on-line and organized by the SCC.  Please contact an SCC member if you have any questions. 
2019-2020 Lunches: STAY TUNED FOR UPDATES!!
Thursday, Nov. 21st, 2019 - Pizza 73
Wednesday, Dec. 4th, 2019 - Pizza 73
Thursday, Dec. 19th, 2019 - Subway
Wednesday, Jan. 15th, 2020 - Subway
Thursday, Feb. 27th, 2020 - Subway
Wednesday, Mar. 11, 2020 - Subway
Thursday, April 23rd, 2020 - Subway
Wednesday, May 6th, 2020 - Subway
Thursday, June 18th, 2020 - Subway
When you login to place your order this school year, you will have to re-enter your child's information, even if you had an account last year, as they now have changed classrooms.